The apricot originally came from Northeast Armenia. Even today wild apricots can be found in Middle Asia and Northeast Armenia. Apricot grows in the Himalayas over 4000 meters altitude. As a orchard tree I has been grown in Armenia for over 3000 years and since then it has begun its spreading over the world - Persia, Asia and in 1 century - in Europe. For a long period apricot trees were grown only in monasteries and decorative gardens. In 10-th century the apricot spread from the Apennine peninsula to German and France, later in Africa and Australia. The origin of the Latin name of the apricot came from Greece, because Greeks called it Armenian apple. Apricots are an excellent source of vitamin A, vitamin C, fiber and potassium. Apricots contain phytochemicals, called carotenoids - compounds, which give the fruits and vegetables yellow, orange and green coloring. The powerful antioxidant lycopene is one of the carotenoids, which can be found in apricots. One fruit contains 16.8 kcal. 0,49 g proteins and 0 mg cholesterol. Nutrients contained in apricots can help you preserve the good condition and health of your heart and eyes. The concentration of beta - carotene and lycopene makes apricots a great source of nutrients for your heart. These ingredients preserve the LDL cholesterol from oxidation, which can help you avoid heart diseases. Carotenoids and lycopene considerably reduce the risk of prostate cancer. Vitamin A improves eyesight. As well it`s a strong antioxidant, which fights with the free radicals and the damage over/ of the cells and tissues. Apricots are a great source of fiber, which improve digestion.
---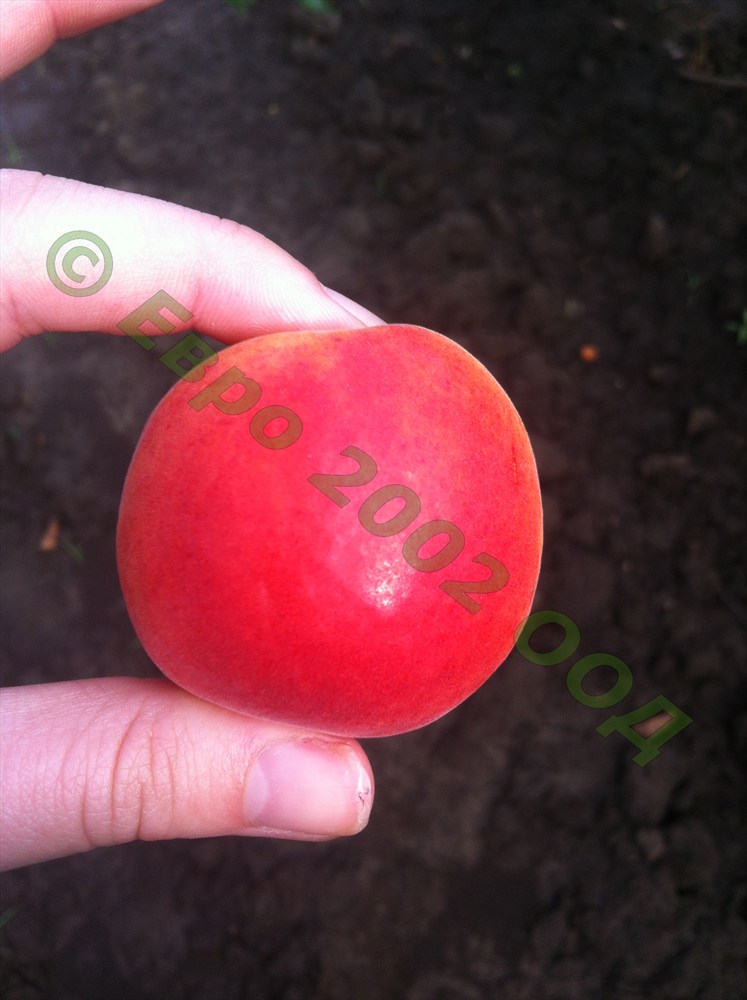 Bergeron
Ripens: 15.07 to 30.07 The fruits of this variety are valued mostly for their exceptional taste. Fruits ripen in the middle of July to the end of the month. They are large, yellow-orange, with carmine-red blush on the exposed part. Bergeron apricots have a lean, flavorful flesh, which separates from the stone. Ideal for direct consumption and for preparation of jams, marmalades and fruitcakes, pies and cookies.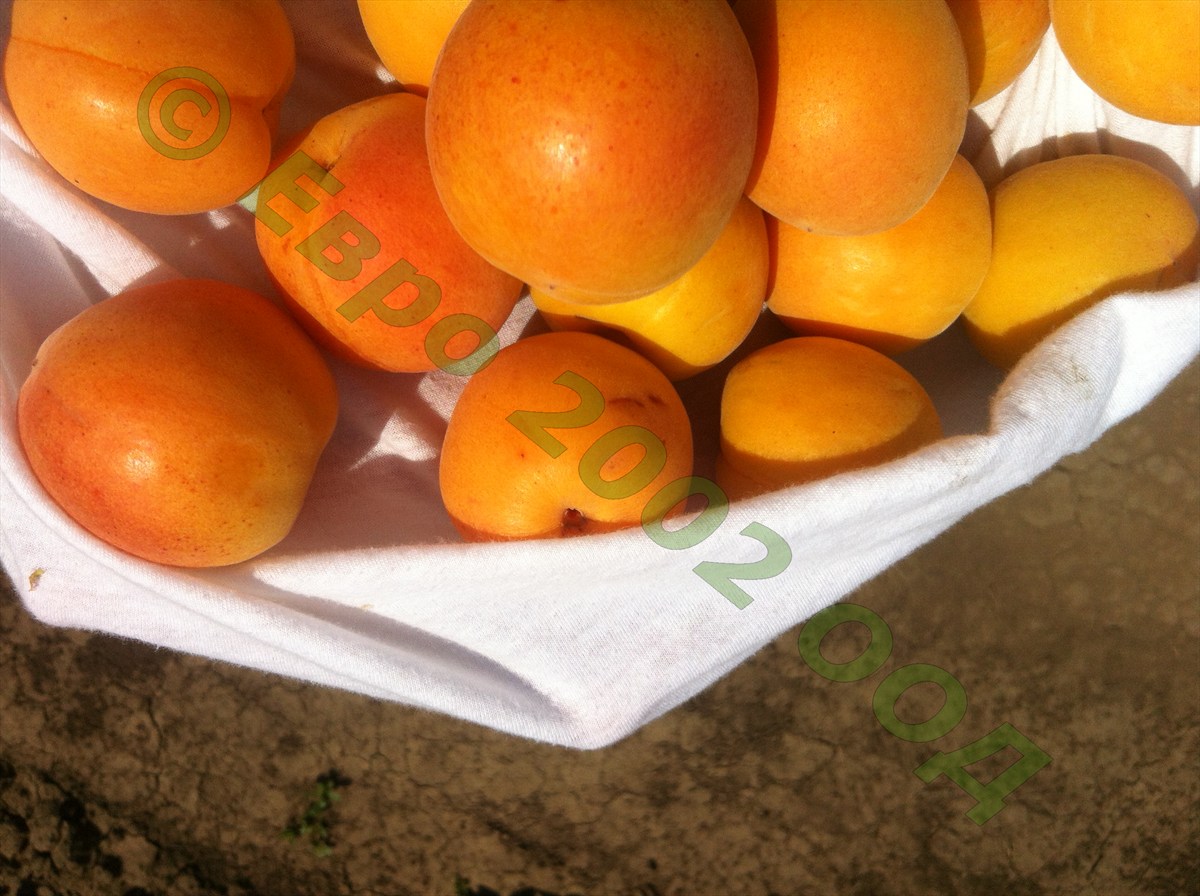 Portici
Ripens: 07.07 to 25.07 Fruits ripen the last ten days of July. Apricots of this sort are large, with elliptical-oval shape, with yellow-orange colour. They have a lean, flavorful flesh. Fruits are juicy with a mild aroma, excellent taste.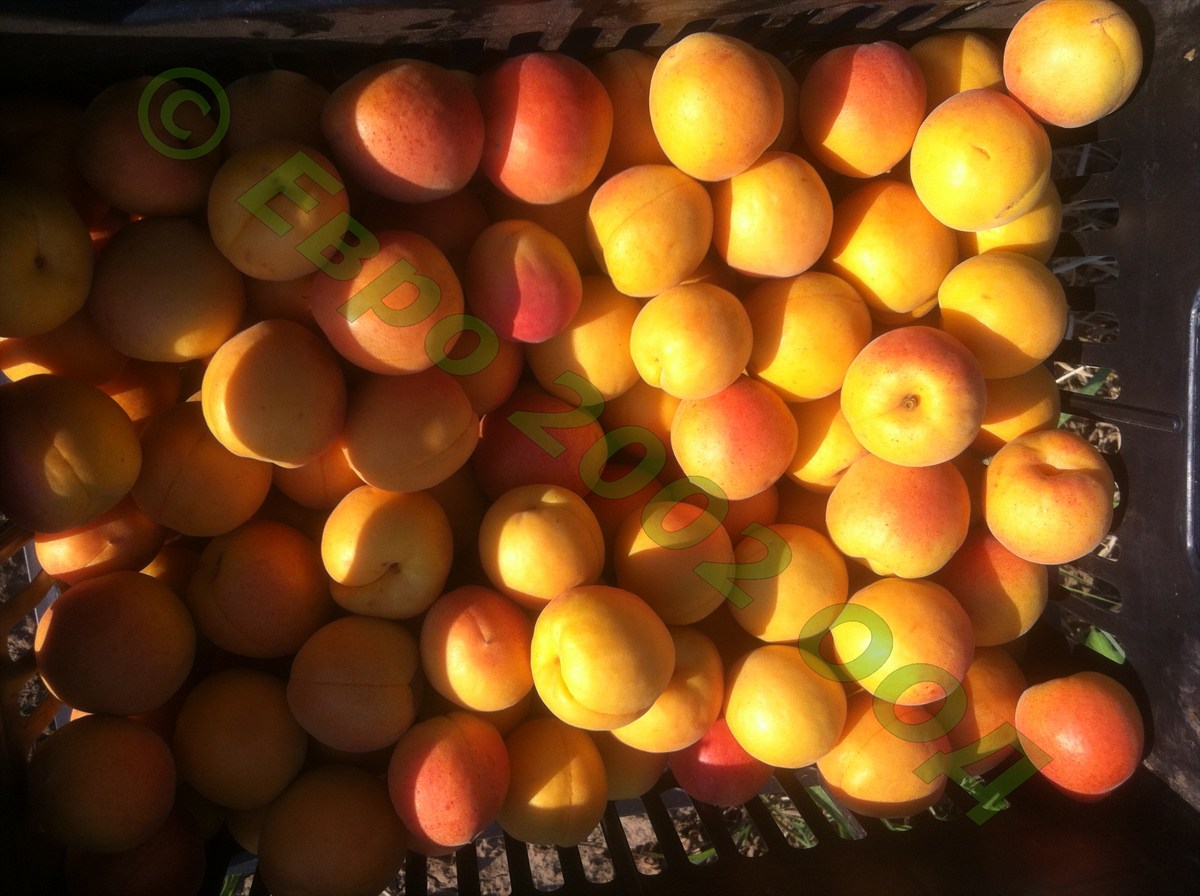 Kyoto
Ripens: 25.06 to 30.07 Fruits are medium large, round- flattened shape. They have a deep orange colour with a blush on the exposed side. The fruits are hard and tight, they withstand transportation and handling very well. Fruits have a pleasant sweet-sour taste, due to the high sugar content.